What is Indian Head Massage
Indian Head Massage: What Is It and How Can It Help You
Indian head massage – sounds a little silly, right? However, this divine practice can actually help promote relaxation in your body. However, you shouldn't just see it as a treat because it's far more than that!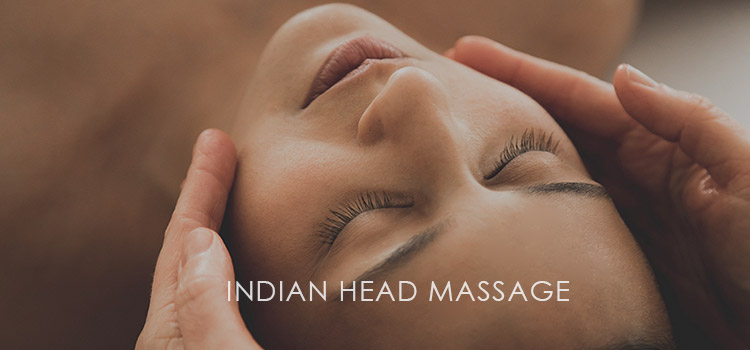 Understanding What The Indian Head Massage Is and How Does It Help
The Indian head massage is a type of famed Asian massage treatment in London which based on the Ayurvedic healing system, and originated from India. And, it's a type of massage that's garnering a lot of attention here in the Western culture.  This type of massage helps with an array of emotional and physical problems, and a great way to relax.
There are all kinds of things this type of massage can do:
Decrease number of headaches
Reduce the pain felt in your back
Stimulate hair growth
Fuel lymphatic drainage to cleanse the body
Experience less insomnia
Relieve anxiety
Alleviate sleeplessness
It can also help in increasing memory, and energy levels while reducing the symptoms of depression and anxiety.
Who Can Benefit From The Massage?
Pregnant women – women beyond their first trimester – would benefit immensely from it since the sitting position is far more comfortable when dealing with their baby bump.  It's also ideal for people who are overly shy or are scared to just take off their clothes but still want to relax. If you are experiencing a headache, an indian Head massage could also helps you to relief from the suffer.
How Long Does The Indian Head Massage and How Is It Carried Out?
A majority of Indian head massages will last up to 60 minutes, usually depending upon the amount of problems you want to focus on during a session.  The massage is carried out when you're sitting down, using the acupressure and shiatsu methods. It's used on various body parts:
Face
Head
Neck
Shoulders
Upper back
Add to the experience by using oil on your scalp.
The Indian head massage is ideal for people who don't have a lot of time to spend sitting down to get a massage. However, it can help to relax you and make you feel at east.
Learn more about Indian head massage here
/wp-content/uploads/2014/09/relax-massage-london.png
0
0
Natalie
/wp-content/uploads/2014/09/relax-massage-london.png
Natalie
2016-04-24 16:53:23
2016-04-25 16:53:55
What is Indian Head Massage