Relax Massage London providing the best Chakra Oriental Massage service in London. Call us to make your appointment today. We based in Central London and available for outcall service too.
Emotional health means how feel within ourselves. Are you happy, on the verge of tears, worried? When emotions are influencing your decisions, you need to reflect on what's been happening so far. In the next few lines, we'll speak about two ways of doing so, chakras and tantric massages.
What is Chakra healing?
Your way of thinking influences your tissue and body parts, this can be viewed through the chakras. Traumatic past experiences and negativity block the proper flow of energy. Consequently, we feel exhausted and weak thus becoming ill. Chakra massage is about releasing those negative energies for perfect emotional health.
So how do you perform a chakra foot massage?
Have a round container filled with water, big enough for both feet. Afterwards, add two table spoons of sea salt and fill with water a bit hotter than you can stand, it will cool later. Next, use oils derived from plants (essential oils) mixed with oil derived from the fatty areas of a plant such as seeds (carrier oil). Afterwards, add    5 drops of essential oil along with a teaspoon of carrier oil. You can add the mixture of oils to the water as well. Lastly, massage one foot at a time before placing it inside the container. Keep both feet within the container for up to 20 minutes. In the meantime, you can read a book, listen to music to relax yourself along with chakra mantras. For example if you're doing root chakra, related to feeling safe and healthy you can say the following affirmation:"I am safe, I am grounded and I trust in the process of life".  After you say it in your head, let it sink in for a minute so the body absorbs the energy.
Benefits:
1- It relieves stress from hustle and bustle of daily life and disruptive feelings. As you relax, you get to have clear understanding of your thoughts.
2- Ability to connect with positive feelings such as joy within yourself.
Tantric Massage
Now that we're done with chakras, let's shift gears to another similar related massage, Tantric. Breathing is very important as one has to breathe from muscles separating lungs from stomach and used on breathing, inhaling thought the nose and exhaling through back of the mouth. This will help the woman massaging bring her work into full affect. While tantric massage can result in sexual climax, that's more of an extra service, the main purpose is to relax the body and heightened sensations. Learn more about tantric massage.
Benefits:
1- Tantric massage stimulates Kundalin located at the base of spine. As it gets awakened, it radiates upward the spine and helps the body in healing itself.
2- It stimulates the seven chakras, thus healing emotional and physical pain in the person's body, thus the person feels spiritually connected to the world around him/her.
Difference: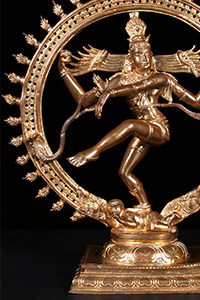 1) No limitations on where and how to touch around the body, thus finding new areas of enjoyment. While Westerners only focus on private areas, they overlook other areas capable of giving, thus it feels liberating to notice that feel and touch lead to rich inner life.
2)  There certain ways of massaging and breathing those are confined to Tantra only.
In conclusion, chakra and tantric massages nourish a person's emotional health with subtle differences.
References:
1)    "A Brief Description of Tantric Massage and What Tantra Is.Tantra, Tantric Sexuality and Tantrica Sex Beliefs Are from India and the East!" Tantra, Tantric Sexuality History and Tantrica Sex Beliefs in India. N.p., n.d. Web. 14 Oct. 2014.
2)    "Basin." The Free Dictionary. Farlex, n.d. Web. 14 Oct. 2014.
3)    "Chakra Massage Therapy." Chakra-Lover.com. N.p., n.d. Web. 14 Oct. 2014.
4)    "Diaphragm." Merriam-Webster. Merriam-Webster, n.d. Web. 14 Oct. 2014.
5)    Lynn Sibal, Ann. "Tantric Massage." Tantra Massage Pleasure Massage. N.p., n.d. Web. 14 Oct. 2014.
6)    Rodriguez, Diana. "Happiness and Emotional Well-Being." EverydayHealth.com. N.p., 22 Dec. 2009. Web. 14 Oct. 2014.
7)    "TANTRIC MASSAGE REDEFINED." What Is Tantric Massage? N.p., n.d. Web. 14 Oct. 2014.
8)    Terrell, Jon. "Chakra Balancing Massage – Awaken Your Life Energy." Awakenment Wellness. N.p., n.d. Web. 14 Oct. 2014.
9)    "What Are Carrier Oils?" What Are Carrier massage Oils? N.p., n.d. Web. 14 Oct. 2014.
10)   "What Is Chakra Healing? – Learn the Benefits of Healing the 7 Chakras." Spiritual Coach. N.p., n.d. Web. 14 Oct. 2014.